It's been a hell of a week.
Last week, I wrote about how the COVID-19, or coronavirus, crisis was forcing millions of workers to work from home, and could spark increased demand in the crisis aftermath for companies to accommodate more remote workers.
Now, that seems like a much, much simpler time.
On Wednesday, the World Health Organisation officially declared COVID-19 a global pandemic. Streets throughout Europe—and now, through much of North America—are empty. Businesses around the world are shuttered for who knows how long. Schools and universities are sending students and faculty home. Conferences are postponed. Festivals are cancelled. Sports leagues are suspending play. Markets are cratering.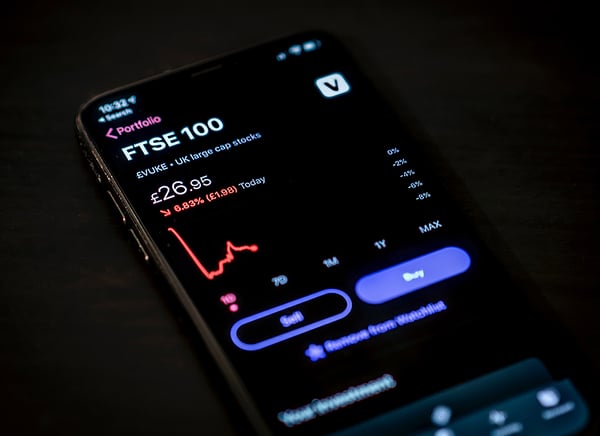 Still, the world keeps turning. And we at Container Solutions—those of us still working from one of our seven offices in Europe, the U.K., and Canada, and those of us working from home—are finding our creative juices flowing freely.
Brainstorming: a Flood of New Ideas
A company all-hands meeting Thursday, led by our CEO Jamie Dobson, erupted into a freewheeling brainstorming session. We were already trying to figure out how best to meet more of our community now that KubeCon Europe is postponed, and many other in-person events are likely to follow suit over the next few weeks. Our events staff has been smashing this challenge, preparing a steady lineup of online workshops and presentations to help keep the Cloud Native community connected.
But how else, we wondered can we continue to serve customers while most of the world is cloistered at home? How can we help companies maintain momentum in this toughest of times?
The last several minutes of our virtual all-hands meeting became a lightning round of suggestions. Among the ideas we're working on now:
Rolling out Braintrust, an internal process we

borrowed from Pixar

to help us jumpstart stalled projects, as a service to offer our customers. We can deliver this service remotely.
Making our individual engineers available for companies that need just a bit of advice and guidance, delivered remotely, on solving problems during the COVID-19 crisis. (If your problem is small, we might even be able to solve it for free!)
Creating a video tutorial for our popular Cloud Native patterns card workshops. The patterns cards help organisations design their Cloud Native journey, based on our experience with a host of enterprises over the years.
A live online presentation (date TBC) about Hermes, our strategic execution framework:
Livestreaming how our engineers solve knotty problems, to share our knowledge and help demystify our processes.
This is just the beginning. The next weeks and possibly months are likely to throw bigger and bigger challenges into everyone's lives. But our organisation is built on helping other companies work in new ways to face whatever comes next. We're ready.
Photo by Jamie Street on Unsplash
---
Many of the services we offer can be delivered remotely. Click below to see if we can help you.