This is part 3 of a 3-part series. Here are parts 1 and 2.
At Container Solutions, we believe the best investment we can make is in our people.
That's not just rhetoric. When we hire people, we onboard them and assign them a mentor, to help them adapt to our organisation and answer the questions they may be too shy to ask at first. We make sure they know that we support their learning, with a books budget and opportunities to attend conferences.
The best tool for supporting the learning process, we believe, is having a Personal Development Plan (PDP). We think everyone at our company should develop one.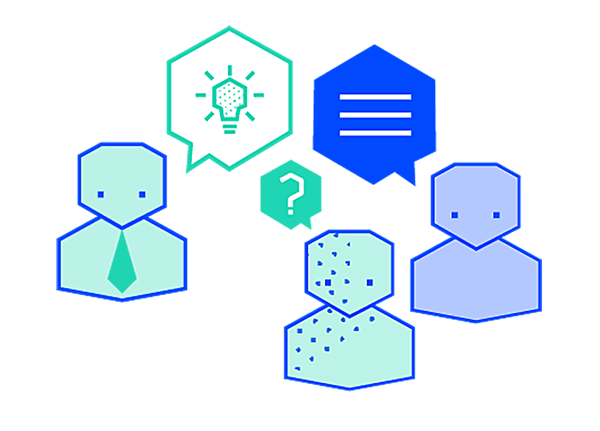 Why do we have a personal development process?
First, pursuing a goal creates a sense of purpose and helps you focus your attention, which in turn makes it easier to achieve the goal. Also, when you reach a goal you set for yourself, you create a sense of accomplishment. This enables you to think of what you can achieve next, building on the goal you just achieved. This creates possibilities for your next learning cycle.
Second, we believe that our people like to explore and take on new things. They are always seeking new challenges. We want to facilitate this learning through the PDP process.
Third, we are a learning organisation. This means we are constantly evolving, just as the Cloud Native world we work in is constantly evolving. We are continuously trying to adapt to the changing environment. For this, we need our employees to evolve as well. They are the motor of our innovation, if people don't learn and take on new things, the company cannot survive in the long run.
How a Personal Development Plan Works
Your personal development plan is a plan to innovate yourself, your skills and abilities. That is why we treat it like an innovation project we would do for one of our customers, following our Think, Design, Build, Run (TDBR) methodology. This way the PDP becomes part of a process, which you will iterate over in line with Hermes, our company's strategic execution cycle. This implies you need to include a Review stage at the end, which will serve as input for the Think stage of the next iteration.
We will shortly describe each stage in turn.
Think
You start by assessing where you are, creating a sense of situational awareness. You do this through a SWOT analysis (defining your strengths, weaknesses, opportunities, and threats) and defining your core values. From that you can formulate learning goals by combining your core values with the opportunities you see, and also the areas for development you formulated.
By doing this, you formulate how you might improve on your current situation. This usually involves having some sense of direction, some idea about where you want to go. Or you might have a clear goal already. But it can also be that you can only formulate more concrete goals after doing a series of experiments.
Design
Next, you define a set of experiments or steps that take you closer to the goals you set for yourself. These concrete steps, or subgoals that you plan to take will need to be defined in a SMART way (specific, measurable, achievable, realistic, time bound). You will probably find that it's easier to set SMART goals for the near future than it is to set them for over a year.
At Container Solutions, we recommend that you limit yourself to goals you can achieve the coming sprint (see Hermes). Of course there are always goals that do not fit into a single sprint. That's fine, just try to make them SMART.
Build
You review the plan with your team lead, and make sure all the requirements are satisfied to support the steps. This means the resources, time, and budget you will need are reserved and planned. Also, you must make sure your deadlines or review dates are set in both your calendar and your team lead's.
Run
You work on the goals, keeping track of the progress together with your team lead during your weekly one-on-one check-in meetings. Of course, you discuss challenges you encounter and maybe correct or adjust the goal along the way.
Review
After doing these experiments, you take some time to review and think of the next steps. Of course, you need to celebrate the things that you achieved. But probably some things did not turn out as planned. You will need to investigate why, and what you can learn from that. Your team lead can guide you through this process.
From there you will do another round of personal assessment (returning to the Think stage), to know where you stand. From that you can formulate other goals and next steps. You might already have some goals, or you can sharpen, reformulate, or decide to pivot and pursue other goals altogether.
Alignment
In general, the Review stage needs to align with the periods of reflection in Hermes, our organisational model for strategic execution. Hermes has three sprints each year that are separated by breaks. The third sprint, known as the 'long sprint', includes a period of strategic formulation. This is when the company reflects on what happened in the past year and makes plans for the next. This reflection happens in teams and also individually.
When the long term ends, it's time for a broader reflection on your personal goals. It's time to check your basic assumptions, update your SWOT with the latest information, and think of where you want to head next. From this, you formulate goals for the coming year, broken down by sprint.
If this sounds like an environment you would thrive in, check out our Careers page to learn more about our company, our culture—and our current open positions.