This is part 2 of a 3-part series. You can read part 1 here.
Our company believes in learning. We pride ourselves on being a 'learning organisation', one that experiments, adapts its behaviour to fit the new knowledge that the experiments yield, and finally shares that knowledge internally and externally. This makes the organisation competitive but, most importantly, such organisations drive innovation in society.
Being a learning organisation is also an essential part of being a Cloud Native organisation. We want to practice what we preach.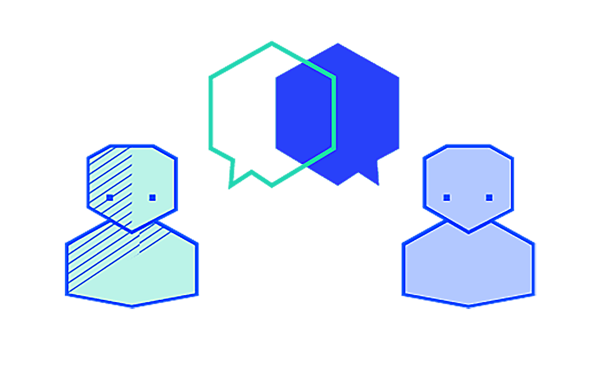 Our mentorship programme embeds all these aspects. It creates a safe environment by which we accept we are all vulnerable at different times and how this can actually provide some of the most insightful opportunities for development.
It's a mentor's responsibility to set the example for the new employees they guide by creating safety and accountability to encourage learning and high performance. The mentors are role models for our culture, thus embedding the principles of the learning organisation deeper into the organisation.
Onboarding and Learning
Onboarding new employees helps them acquire the knowledge, skills, and behaviour to become successful within any organisation. The most important part of a mentoring relationship, in our view, is to create a safe haven for the employee to ask questions, to express their vulnerability and to start setting their goals for their learning. The goals should serve both the new employee and the company. Mentors are also responsible for holding employees to account for their success or failure.
We know from research that socialisation techniques, like the mentorship programme, lead to positive outcomes for new employees. They have higher job satisfaction, better job performance, greater organisational commitment, and less work-related stress.
The mentorship programme is a central part of Container Solutions' wider onboarding process. After we hire you, you are assigned a dedicated mentor for the first three months of your time at CS. During these three months, you also participate in our three-day onboarding program which is interactive and focussed on sharing the company values and getting you to feel like a part of the company's future.
Peer-to-Peer Guidance
At Container Solutions, a mentor is a peer within your own profession; potentially, they could be more senior, but not necessarily. It is someone who has been at the company longer than you and is able to communicate the company's values and culture. Mentors can help a newcomer better manage their expectations and feel comfortable with their new environment through advice-giving and social support.
All our new employees are giving a three-month trial period. During that time, you will schedule evaluation meetings with your mentor, in order to facilitate change, growth, and understanding and in order to help decide whether to continue with us.
Any red flags (see below) occurring in this period must be addressed either in real time or at a preset feedback session. During the mentorship period, managerial responsibility and accountability lies with the Managing Director of the location where you work.
Your mentor's main tasks are to facilitate your socialisation within the company, and prepare you to be handed over to your Team Lead to create a Personal Development Plan (PDP). If a situation requires it, your mentor would escalate any concerns to the location's Managing Director (usually the same as the Hiring Manager).
Setting Goals
At the start of the mentorship, to encourage learning, we set goals. These goals can be focused around personal development aspirations that align with the company. For example knowledge sharing through blogging, public speaking at meetups or conferences.
Sharing knowledge internally and externally is a part of how we function as a company: we advise customers on how they should go about their Cloud Native transformation. And we want to give back to the community. Therefore, becoming comfortable sharing your knowledge is essential for working at Container Solutions.
Your mentor's main task is to encourage this and create a path towards achieving these goals, whether that is within the first three months or the first year.
The Role of Feedback
Feedback is the essence of learning as it creates awareness. Through awareness we become able to adjust and improve our way of acting, update our knowledge, and master the skills required for the task. Giving feedback reinforces learning, especially when we talk about positive feedback or compliments (also called appreciation feedback). This specific type of feedback applies to situations where a person did a good job. It may consist of just a simple praise.
To make it even more powerful, our mentors try to highlight not just that you did a good job, but why or how you succeeded.
When we want to highlight how you can improve or if you could do better next time we use constructive feedback (or coaching feedback). We always strive to deliver this feedback with accuracy and sensitivity: being clear about the behaviour that needs improving, trying to be as objective as possible, describing how this has impacted your mentor (or others). Your mentor will describe how they would like this behaviour to change in the future (or ask how this behaviour can be changed, going forward).
Giving You a Good Start
At the end of your three-month trial period, the mentorship should have clarified, or come close to clarifying, your role as a new employee. You should know what you need to do and what is expected of you. Your tasks, work methods, and priorities should all be clear, and you understand your role within the organisation.
By this point, we also look for improvement in self-efficacy: Self-efficacy refers to an individual's belief in their capacity to execute behaviours necessary to produce specific performance objectives. Self-efficacy reflects confidence in the ability to exert control over one's own motivation, behaviour, and social environment.
Becoming part of a new group is always challenging: judging by someone's ability to find their way in the team, the local office, and within the wider company we can determine if the onboarding was a success. This so-called social acceptance can be defined as a tendency of fitting in with others: we will attempt to look and act like them. Or sometimes, it is the ability to accept or to tolerate differences and diversity in other people or groups of people.
At CS we have high interdependence on each other to make the work 'work'. Being able to function within the different groups across the company is therefore essential.
Next: Part 3 of our series on the employee journey, the Personal Development Plan.