The Cloud Native community continues to spread rapidly, according to the 2019 annual report released by the Cloud Native Computing Foundation (CNCF) this month. Given the more than 5,000 words contained in the document, we're saving you some time by pulling out a few highlights.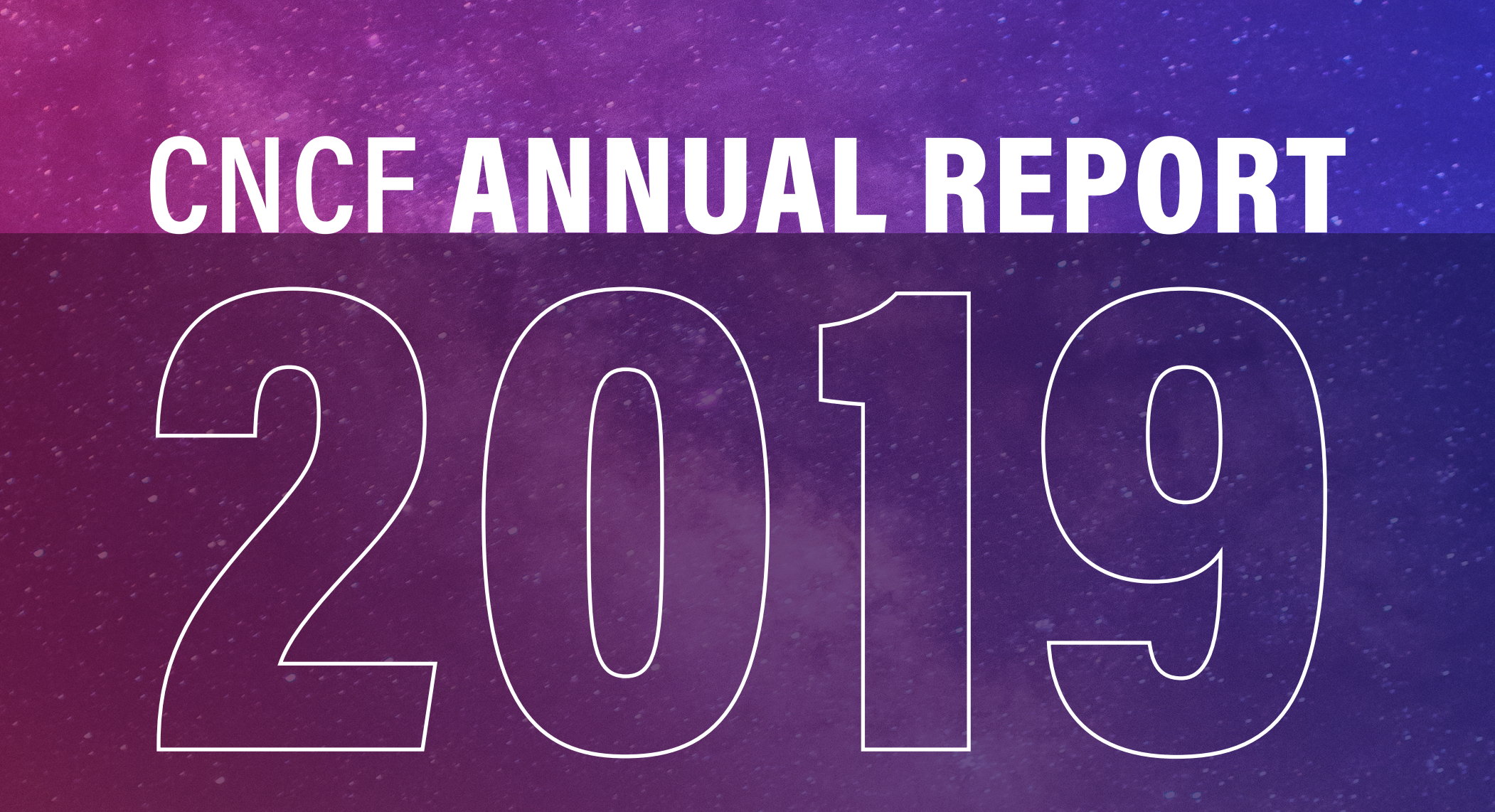 For starters: Membership in the CNCF grew 50% in 2019 compared to the previous year; the foundation expanded by more than 173 members and now has more than 500 total. (Container Solutions is currently a Silver Member of the CNCF, and has been a sponsor since the foundation started in 2015.)
The explosive growth of the foundation's end-user community—organisations that use Cloud Native technology but don't sell it externally—is especially illuminating, as it shows how some of the world's largest businesses are turning to Cloud Native to help them stay competitive.
CNCF's end-user community grew to 131 companies at the end of 2019, an increase of 89 percent compared to the previous year. Among the companies that joined the CNCF end user community last year: Adidas, Apple, Bloomberg, eBay, Fidelity Investments, Goldman Sachs, MasterCard, Morgan Stanley, Twitter, and Under Armour.
Here are some other takeaways from the report:
The Cloud Native community is booming.
CNCF meetups saw a 75 percent increase in membership in 2019 compared to the previous year, with 140,000 members in total.
More than 23,000 around the world attended KubeCon events, with the largest, in North America, drawing 12,000 participants. (KubeCon Europe, held in Barcelona in 2019, drew 7,700 people.)
This is a sign of the robust adoption of Cloud Native technologies, but the real win is increased diversity and collaboration as the open source community at the heart of this revolution both widens and deepens. One sign indicating this expansion: First-time attendees made up 65% of KubeCon + CloudNativeCon North America 2019, held in San Diego.
The CNCF graduated five projects in 2019—and took on 12 new ones.
The foundation supports new Cloud Native software projects through a startup 'Sandbox' phase, an intermediate 'Incubating' period for those projects suitable for use by early adopters of technology. Some mature projects are given the 'Graduating' status by CNCF if they are deemed acceptable for use by a wide variety of enterprises.
In 2019, five projects graduated:
The following 12 projects were accepted by CNCF's Technical Oversight Committee into the foundation's project Sandbox:
Certification and education are in high demand.
Roughly 12,500 people in total have enrolled to take the Certified Kubernetes Administrator CKA) exam, an increase of 142% from 2018. Registrations for the Certified Kubernetes Application Developer (CKAD) exam hit 5,754, a nearly 300 percent bump from 2018.
More people in general are seeking education in K8s: Enrollment in a Kubernetes MOOC (Massively Open Online Course) co-sponsored by CNCF and the Linux Foundation in partnership with edX.org, grew 80 percent in 2019 to 98,000 students, according to the report
Engineers can study and build skills for the certification exams with the help of a Kubernetes Training Partner (KTP). Container Solutions is among the few companies in the world that is both part of the KTP programme and a Kubernetes Certified Service Provider (KCSP): We don't simply provide Kubernetes as a service, but also train the next generation of Cloud Native engineers
China maintains a significant Cloud Native profile.
About 10 percent of CNCF members are located in China, according to the report, and the third largest cohort of contributors to CNCF projects—after the United States and Germany— come from that nation as well. In July, the foundation will host its third annual KubeCon China conference in Shanghai. Last year's event attracted 3,500 participants, expanding connections between open-source developers in China, where access to the rest of the world can sometimes be restricted, and the global open-source community.
For more on the immediate future of Cloud Native, check out a post by Ian Crosby, managing director of our Montreal office, on 7 Cloud Native Trends to Watch in 2020.