Container Solutions'
training
has helped hundreds of employees at client companies like Adidas, Booking.com, and Earthport gain the know-how they need to manage Cloud Native technology like Kubernetes. Now, we're excited to announce that, for the first time, we're going to provide that same ins
truction to the wider public.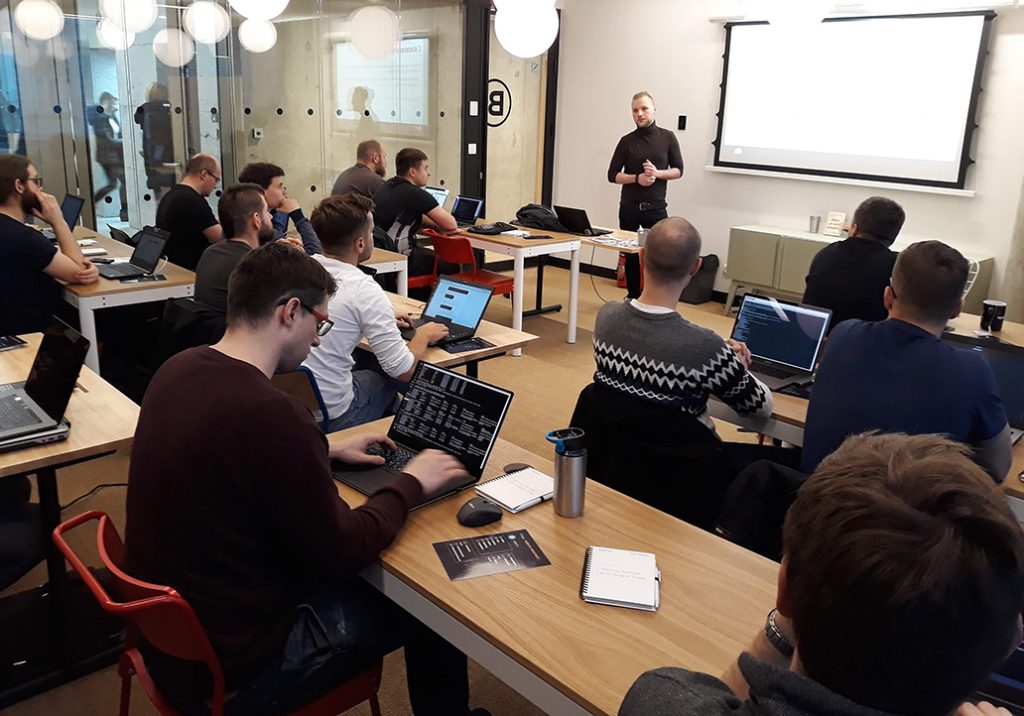 We will be offering two four-day LInux Foundation courses: Kubernetes Administration (LFS458) and Kubernetes for App Developers (LFD459). The courses will begin in October, through our partnership with Amazic, a Dutch company that specialises in DevOps training. Our courses this autumn will be held in Amsterdam and London.
Container Solutions is a Linux Foundation Authorized Training Partner, and the courses we're offering through Amazic will prepare you for the Certified Kubernetes Administrator (CKA) and Certified Kubernetes Application Developer (CKAD) exams.
Our Trainers, Our Results
The new public courses are just the latest iteration of CS' training programme, of which we're very proud. Our trainers are engineers at the forefront of Cloud Native tech as it develops. They're deeply familiar with cutting-edge technology and with how real companies adapt to it and exploit it.
Our trainers, which include some of our staff engineers, hold CKA and CKAD certifications, and come to us with a wide variety of hands-on experience in moving organisations to the cloud. They're about helping us further our mission of building the next generation of Cloud Native leaders throughout the world.
We are proud of the feedback we've gotten from participants in our training sessions conducted at the behest of our client companies. (One evaluation survey included this comment: 'Instructor knows how to answer doubts.') Our trainers and curriculum in the CKAD course have earned us a Net Promoter Score of +82 from our clients.
We're looking forward to spreading the gospel of Kubernetes. Hope you can join us this fall in Amsterdam or London. You can register here.
Tereza Hozmanova contributed to this post.