I started work at Container Solutions just a few weeks ago as a project manager and facilitator. One of the very first tasks I was given was to read a book. Our CTO Pini Reznik, who is also a co-founder of CS, gave met the book Humble Consulting, by Edgar Schein. Pini told me that this is the way we at CS want to do consulting: "Let's discuss it when you have finished the book."
My way of remembering and processing information is to draw it. So here is my sketchnote synopsis of Humble Consulting: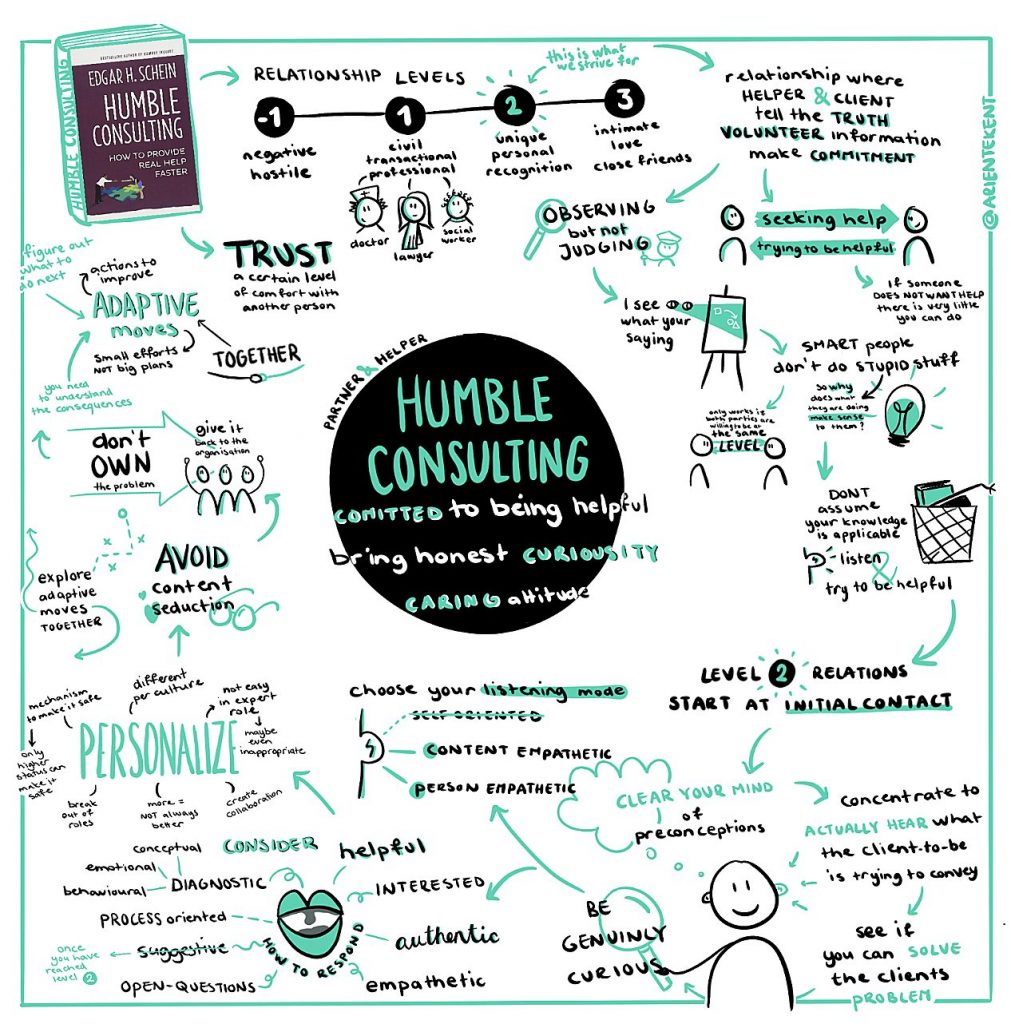 I really like the ideas in the book, especially in the first half. The things that speak to me most are the 3 C's:
C

ommitment to being helpful,

Bringing honest

C

uriosity, and a

C

aring attitude
The author talks about creating a helpful, curious and caring approach to working with clients. The goal is establishing more personal relationships built on trust and openness, aka Level 2 relationships.
The second half of the book is all about listening, responding, personalizing and adaptive moves. If you have trouble getting through the second half (like I did), or just want to watch a great talk, I highly recommend Celeste Headlee's 2015 TEDtalk, 10 Ways to Have a Better Conversation. Her talk, in my opinion, addresses the same topics in an accessible way that spoke to me more.
Looking forward to hearing your thoughts on humble consulting!
Want to find out more about how we do things? Download our free Hermes strategic toolkit here.