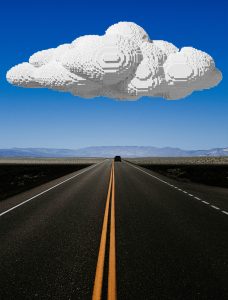 This past year has been one of enormous and exciting growth for Container Solutions in just about every possible area. Lots of very talented people joined us in the work of guiding companies through intelligent, made-to-measure Cloud Native migrations.
One of these major steps was our CTO Pini Reznik's work toward establishing a Cloud Native patterns language. Four years ago, when Container Solutions was founded, there was not even a name for what we do. Since then we have, as a sector, arrived at the point where we've learned a few things about things that work well in cloud migrations -- and those that do not. Consolidating this understanding into named patterns to be applied in clearly defined contexts as a replicable architecture: this is a serious undertaking (not to mention a great deal of work). But it is one that can help advance the entire Cloud Native community.
So one keystone moment in 2018, then, was the presentation of Pini's Cloud Native Architecture Patterns white paper at the Pattern Languages of Programs conference in October. The PLoP conference is a premier event for pattern authors and pattern enthusiasts to gather, discuss and learn more about patterns in software development. This paper forms the foundation for a book that CS and O'Reilly will publish in 2019!
There is so much more to come as we continue drawing on the collective experience and knowledge of CS engineers to identify and write Cloud Native patterns. For now, here is a look back at some of the patterns we put forth in 2018. Click through the titles to get to the full posts, and happy reading!
A quick, fun read explaining how patterns work and where they came from. Good background if you are new to the concept, and also front door to all the functional patterns Container Solutions has published thus far.
2018 is the year that Cloud Native moved from promising technology to actual, required-for-longterm-survival strategy. Pattern Zero -- the epicenter of all Cloud Native transformations -- is recognizing the existential threat presented by not adapting to new technology while your competitors pass you by.
Once you've achieved realization that going Cloud Native is a matter of functional survival for many businesses, the next step is is figuring out if going Cloud Native is even the right thing for your company to do!
Adopting Cloud Native technology – also known as optimizing your systems for a cloud environment – is not easy. It's a huge, multi-year project that will profoundly affect every part of a business. Companies are increasingly willing to invest the time, resources and effort a cloud transformation required, because they want the payoff it will bring. For many if not most companies, this is the right move. But for a few, going Cloud Native is actually not the best answer.
Download the free toolkit to learn how to move fast without breaking everything!